Overview
This thesis examines spatial interaction for immersive mixed-reality visualizations.
It investigates three core research questions:
What are promising types of immersive mixed-reality visualizations, and how can advanced interaction concepts be applied to them?
How does spatial interaction benefit these visualizations, and how should such interactions be designed?
How can spatial interaction in these immersive environments be analyzed & evaluated?
To address the first question, the thesis examines how various visualizations, such as 3D node-link diagrams and volume visualizations, can be adapted for immersive mixed-reality settings and how they stand to benefit from advanced interaction concepts.
Regarding the second question, it shows how spatial interaction in particular can help to explore data in mixed reality. There, it provides a look into spatial device interaction in comparison to touch input, the use of additional mobile devices as input controllers, and the potential of transparent interaction panels.
Finally, to address the third question, this thesis presents research on how user interaction in immersive mixed-reality environments can be analyzed directly in the original, real-world locations, and how this can provide new insights. Overall, with this research, the thesis contributes interaction and visualization concepts, software prototypes, and findings from several user studies on how spatial interaction techniques can support the exploration of immersive mixed-reality visualizations.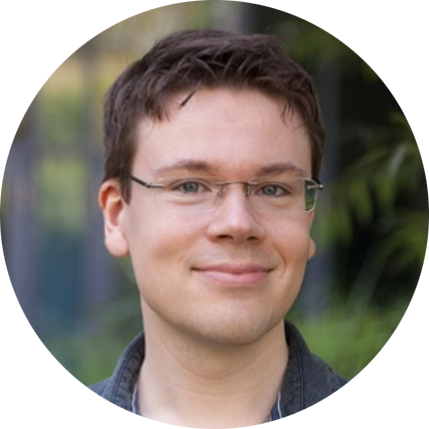 Wolfgang Büschel
APB/2037, (+49) 351 / 463 38202
wolfgang.bueschelThis is a spam protection.tu-dresden.de
Quick Access
Defense
The successful defense of the PhD thesis took place on April 17, 2023.