Innovative User Interfaces & Visualization Techniques
On February 1, 2016 the BMBF funded joint project fastvpn – Network Infrastructure for Industry 4.0 has started. This project addresses important problems of industry 4.0 and SCADA systems in small and medium businesses. The main goal is the creation of suitable and intuitive network solutions that meets of both high performance real time requirements and increased security needs. These solutions should provide an easy way to regulate access to devices, data as well as functionalities and to secure data streams independently of used applications protocols. To this end state-of-the-art cryptography will be combined with separation based on virtualization and micro kernels. By design decisions regarding the choice of existing algorithms and hardware as well as in-house developments, we aim to ensure real time capabilities of the system.
To increase usability, modern methods of human-machine interaction and interactive information visualization will be investigated, evaluated, and implemented. These aspects of hardware, software, algorithms, as well as usage concepts will be combined in a comprehensive demonstration platform.

fastvpn is a joint work with Dresden companies Teleconnect GmbH and Kernkonzept GmbH as well as the chair of privacy and security. Furthermore, we are supported by our associated partner Netcom Connected Services GmbH (fomerly Vattenfall Europe Netcom GmbH). fastvpn is part of the fast cluster project, which is funded by the Federal Ministry of Education and Research in the development program "Zwanzig20 – Partnerschaft für Innovation" (Twenty20 – Partnership for Innovation).
Impressions of our fast clustermeeting
https://youtu.be/4hU_QitbDEs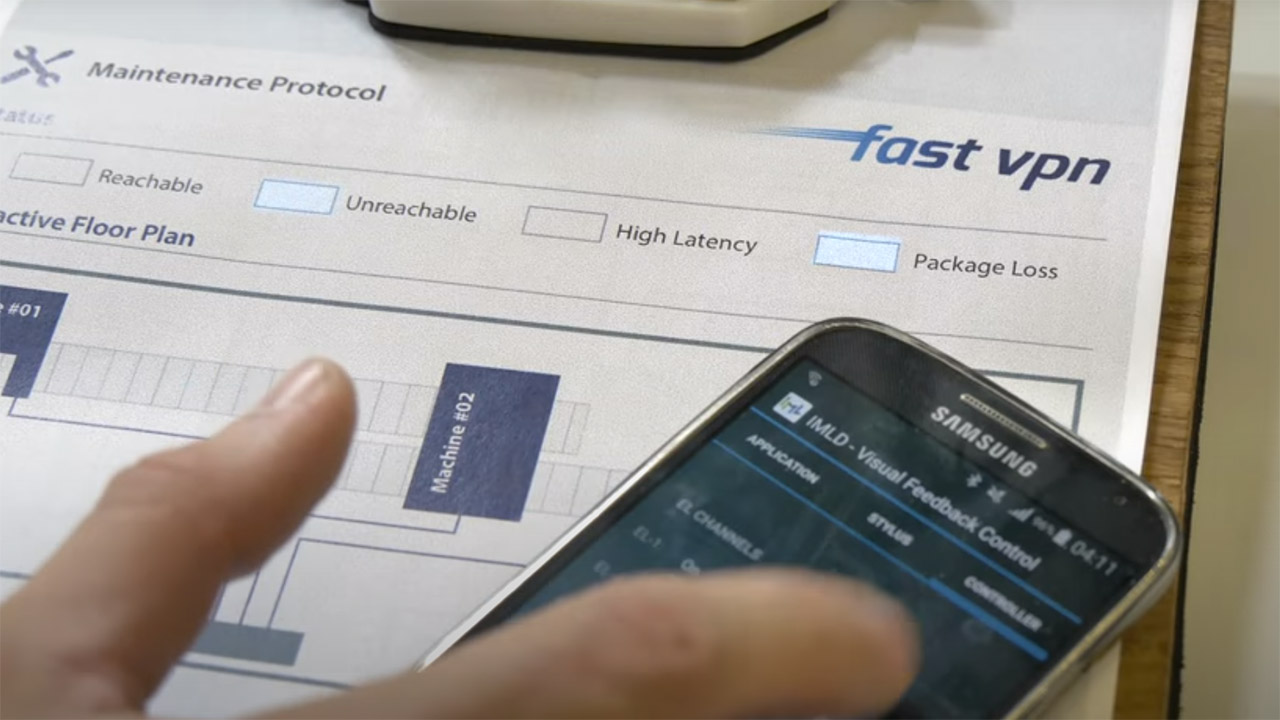 fastvpn Web Configuration Tool
During the project, we developed a web-based configuration and monitoring application for fastvpn. In its first development stage, before the availability of the fastvpn hardware, the application is consisting of a responsive, interactive client interface and a mock-up server that uses simulated data.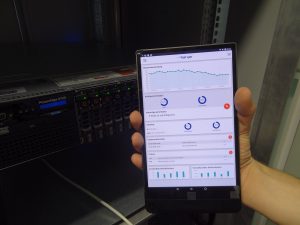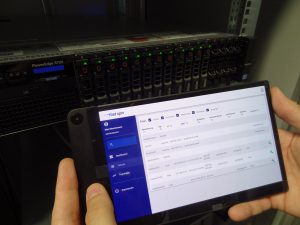 Publications
@article{fixme,
author = {Wolfgang B\"{u}schel and Stefan Vogt and Raimund Dachselt},
title = {Augmented Reality Graph Visualizations: Investigation of Visual Styles in 3D Node-Link Diagrams},
journal = {IEEE Computer Graphics and Applications},
volume = {39},
number = {3},
year = {2019},
month = {2},
isbn = {0272-1716},
pages = {29--40},
numpages = {12},
doi = {10.1109/MCG.2019.2897927},
url = {https://doi.org/10.1109/MCG.2019.2897927},
publisher = {IEEE}
}

@inbook{fixme,
author = {Wolfgang B\"{u}schel and Jian Chen and Raimund Dachselt and Steven Drucker and Tim Dwyer and Carsten G\"{o}rg and Tobias Isenberg and Andreas Kerren and Chris North and Wolfgang Stuerzlinger},
editor = {Kim Marriott and Falk Schreiber and Tim Dwyer and Karsten Klein and Nathalie Henry Riche and Takayuki Itoh and Wolfgang Stuerzlinger and Bruce H. Thomas},
title = {Interaction for Immersive Analytics},
booktitle = {Immersive Analytics},
series = {Lecture Notes in Computer Science},
volume = {11190},
year = {2018},
month = {10},
isbn = {978-3-030-01388-2},
pages = {95--138},
doi = {10.1007/978-3-030-01388-2_4},
url = {https://doi.org/10.1007/978-3-030-01388-2_4},
publisher = {Springer International Publishing},
address = {Cham}
}

List of additional material

@inproceedings{Bueschel2018a,
author = {Wolfgang B\"{u}schel and Annett Mitschick and Raimund Dachselt},
title = {Demonstrating Reality-Based Information Retrieval},
booktitle = {Proceedings of the 2018 CHI Conference Extended Abstracts on Human Factors in Computing Systems},
series = {CHI EA '18},
year = {2018},
month = {4},
isbn = {978-1-4503-5621-3},
location = {Montreal, QC, Canada},
pages = {D312:1--D312:4},
numpages = {4},
doi = {10.1145/3170427.3186493},
url = {https://doi.org/10.1145/3170427.3186493},
acmid = {3186493},
publisher = {ACM},
address = {New York, NY, USA},
keywords = {augmented reality, immersive visualization, in situ visual analytics, reality-based information retrieval, spatial user interface}
}

List of additional material

@inproceedings{ARCord_Klamka2018,
author = {Konstantin Klamka and Raimund Dachselt},
title = {ARCord: Visually Augmented Interactive Cords for Mobile Interaction},
booktitle = {Proceedings of the 2018 CHI Conference Extended Abstracts on Human Factors in Computing Systems},
series = {CHI EA '18},
year = {2018},
month = {4},
location = {Montreal, QC, Canada},
numpages = {6},
doi = {10.1145/3170427.3188456},
url = {https://doi.org/10.1145/3170427.3188456},
acmid = {3188456},
publisher = {ACM},
address = {New York, NY, USA}
}

@article{klamka2018_social_acceptability,
author = {Konstantin Klamka and Raimund Dachselt},
title = {The Future Role of Visual Feedback for Unobtrusive E-Textile Interfaces},
booktitle = {CHI 2018 Workshop: (Un)Acceptable!?! — Re-thinking the Social Acceptability of Emerging Technologies},
year = {2018},
month = {4},
location = {Montreal, QC, Canada},
numpages = {4},
keywords = {mobile interaction, wearable, social acceptability, AR glasses, e-textile, augmented controls, smart fabric}
}

List of additional material

@inproceedings{Bueschel2018b,
author = {Wolfgang B\"{u}schel and Stefan Vogt and Raimund Dachselt},
title = {Investigating Link Attributes of Graph Visualizations in Mobile Augmented Reality},
booktitle = {CHI 2018 Workshop on Data Visualization on Mobile Devices},
series = {CHI '18},
year = {2018},
month = {4},
location = {Montreal, QC, Canada}
}

List of additional material

@proceedings{fastvpn2018,
author = {Andreas Bluschke and Wolfgang B\"{u}schel and Michael Hohmuth and Frieder Jehring and Rainer Kaminski and Konstantin Klamka and Stefan K\"{o}psell and Adam Lackorzynski and Tim Lackorzynski and Michael Matthews and Philipp Rietzsch and Alexander Senier and Peter Sieber and Volker Ulrich and Rainer Wiggers and Jean Wolter},
title = {fastvpn – Secure and Flexible Networking for Industry 4.0},
booktitle = {Broadband Coverage in Germany; 12. ITG-Symposium.},
year = {2018},
month = {4},
isbn = {978-3-8007-4637-8},
location = {Berlin, Germany.},
pages = {28--35},
numpages = {8},
publisher = {VDE Verlag GmbH - Berlin - Offenbach},
address = {Berlin, Germany.}
}

List of additional material

@inproceedings{Bueschel:2018,
author = {Wolfgang B\"{u}schel and Annett Mitschick and Raimund Dachselt},
title = {Here and Now: Reality-based Information Retrieval},
booktitle = {Proceedings of the ACM SIGIR Conference on Human Information Interaction and Retrieval},
year = {2018},
month = {3},
location = {New Brunswick, NJ, USA},
pages = {171--180},
numpages = {10},
doi = {10.1145/3176349.3176384},
url = {https://doi.org/10.1145/3176349.3176384},
publisher = {ACM}
}

List of additional material

@inproceedings{Bueschel2017_3DInfoVis,
author = {Wolfgang B\"{u}schel and Patrick Reipschl\"{a}ger and Ricardo Langner and Raimund Dachselt},
title = {Investigating the Use of Spatial Interaction for 3D Data Visualization on Mobile Devices},
booktitle = {Proceedings of the 2017 ACM International Conference on Interactive Surfaces and Spaces},
series = {ISS '17},
year = {2017},
month = {10},
isbn = {978-1-4503-4691-7},
location = {Brighton, United Kingdom},
pages = {62--71},
numpages = {10},
doi = {10.1145/3132272.3134125},
url = {https://doi.org/10.1145/3132272.3134125},
acmid = {3134125},
publisher = {ACM},
address = {New York, NY, USA},
keywords = {3D Data Visualization, Immersive Visualization, Mobile Devices, Spatial Input, Tangible Displays}
}

List of additional material

@inproceedings{Klamka2017d_IllumiPaper_ISS,
author = {Konstantin Klamka and Wolfgang B\"{u}schel and Raimund Dachselt},
title = {Illuminated Interactive Paper with Multiple Input Modalities for Form Filling Applications},
booktitle = {Proceedings of the 2017 ACM International Conference on Interactive Surfaces and Spaces},
series = {ISS '17},
year = {2017},
month = {10},
isbn = {978-1-4503-4691-7},
location = {Brighton, United Kingdom},
pages = {434--437},
numpages = {4},
doi = {10.1145/3132272.3132287},
url = {https://doi.org/10.1145/3132272.3132287},
acmid = {3132287},
publisher = {ACM},
address = {New York, NY, USA},
keywords = {Digital pen and paper, electroluminescence, augmented paper, visual feedback, Anoto, form filling, printed electronics}
}

List of additional material

@inproceedings{klamka2017c,
author = {Konstantin Klamka and Raimund Dachselt},
title = {IllumiPaper: Printed Displays for Novel Digital Pen-and-Paper User Interfaces},
booktitle = {Mensch und Computer 2017 - Workshopband},
year = {2017},
month = {9},
location = {Regensburg},
pages = {625--628},
numpages = {4},
doi = {10.18420/muc2017-demo-0289},
url = { https://doi.org/10.18420/muc2017-demo-0289},
publisher = {Gesellschaft f\"{u}r Informatik e.V.},
address = {Regensburg},
keywords = {digital pen and paper, electroluminescence, visual feedback, Anoto, augmented paper}
}

List of additional material

@article{Kister2017_grasp,
author = {Ulrike Kister and Konstantin Klamka and Christian Tominski and Raimund Dachselt},
title = {GraSp: Combining Spatially-aware Mobile Devices and a Display Wall for Graph Visualization and Interaction},
journal = {Computer Graphics Forum},
volume = {36},
number = {3},
year = {2017},
month = {6},
isbn = {1467-8659},
pages = {503--514},
numpages = {9},
doi = {10.1111/cgf.13206},
url = {https://doi.org/10.1111/cgf.13206}
}

List of additional material

@inproceedings{klamka2017a,
author = {Konstantin Klamka and Raimund Dachselt},
title = {IllumiPaper: Illuminated Interactive Paper},
booktitle = {Proceedings of the SIGCHI Conference on Human Factors in Computing Systems},
year = {2017},
month = {5},
location = {Denver, CO, USA.},
pages = {5605--5618},
numpages = {14},
doi = {10.1145/3025453.3025525},
url = {http://dx.doi.org/10.1145/3025453.3025525},
publisher = {ACM},
keywords = {Digital pen and paper, electro-luminescence, pen interaction, visual feedback, Anoto, thin-film display, augmented paper}
}

Demonstrating IllumiPaper: Illuminated Interactive Paper

@unpublished{klamka2017b,
author = {Konstantin Klamka and Raimund Dachselt},
title = {Demonstrating IllumiPaper: Illuminated Interactive Paper},
booktitle = {Accompanying CHI 2017 Interactivity Research Demo of the SIGCHI Conference on Human Factors in Computing Systems},
year = {2017},
month = {5},
location = {Denver, CO, USA.},
publisher = {ACM},
keywords = {Digital pen and paper, electro-luminescence, pen interaction, visual feedback, Anoto, thin-film display, augmented paper}
}

List of additional material

@inproceedings{fixme,
author = {Wolfgang B\"{u}schel and Patrick Reipschl\"{a}ger and Raimund Dachselt},
title = {Foldable3D: Interacting with 3D Content Using Dual-Display Devices},
booktitle = {Proceedings of the 2016 ACM International Conference on Interactive Surfaces and Spaces},
year = {2016},
month = {11},
isbn = {978-1-4503-4248-3},
location = {Niagara Falls, ON, Canada},
pages = {367--372},
numpages = {6},
doi = {10.1145/2992154.2996782},
url = {https://doi.org/10.1145/2992154.2996782},
acmid = {2996782},
publisher = {ACM},
address = {New York, NY, USA},
keywords = {3d interaction, augmented reality, dual-display device, head-coupled perspective, virtual reality}
}

List of additional material

@inproceedings{fixme,
author = {Wolfgang B\"{u}schel and Patrick Reipschl\"{a}ger and Raimund Dachselt},
title = {Improving 3D Visualizations: Exploring Spatial Interaction with Mobile Devices},
booktitle = {ISS 2016 Workshop Immersive Analytics: Exploring Future Interaction and Visualization Technologies for Data Analytics},
year = {2016},
month = {11},
location = {Niagara Falls, ON, Canada},
numpages = {7},
doi = {10.1145/3009939.3009949},
url = {http://dx.doi.org/10.1145/3009939.3009949},
publisher = {ACM},
keywords = {Spatial Interaction, 3D Visualization, Head-coupled Perspective, Information Visualization, Tangible Displays}
}

List of additional material
Student Thesis